Auto Body Repair in Carlyle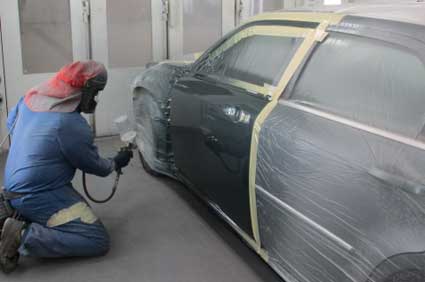 For over 25 years, Regal Auto Body of Carlyle has been serving Southern Saskatchewan with quality vehicle damage repairs in a timely fashion. We are a direct auto facility for many of the major insurance companies, which helps in making the repair process go smoothly. No matter what insurance company you have or if it's just private work you're looking for, you are more than welcome here.
As an SGI Accredited ELITE collision repair shop, our techs continually train to stay updated with the latest equipment and products. The shop uses DuPont water based primer and paint for all our refinishing and 3M body shop supplies. If you're looking for automotive accessories we can find what you're searching for from Grandwest; Grandwest offers an unparalleled inventory selection of quality brand name accessories. Whether you need a front end repair or a windshield replacement, you can trust our professional team to repair your vehicle to its original condition.
In addition to auto body work, we have a reputable referral service. If you are in town visiting our national park and break down, be sure to call Regal Auto Body. Also, if you find yourself out of province during an accident, we can make arrangements to have your vehicle transported.
Regal Auto Body has an expert collision repair team who offers premium restoration work. For all your auto body repair needs, call us to get your vehicle back on the road.